CATHERINE WALKER AW 16 COLLECTION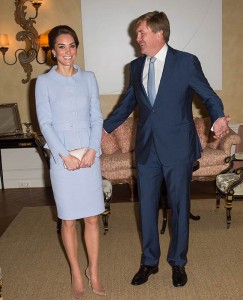 Do You Remember How Sensational The Duchess of Cambridge Looked When She Visited The Netherlands And Popped In For Lunch With King Willem-Alexander Recently In Her Cornflower Blue Suit By Catherine Walker?
Well, Catherine Walker have just introduced their AW 16 Collection, which is 'Fit For a Princess', and we have the whole collection here for you to view, plus also a peek 'behind the scenes' at their London based Ateliers, where the intricate production process can be seen.
The Duchess visited King Willem-Alexander at the Villa Eikenhorst, where the King lives with his wife Queen Maxima and their three daughters in their beautiful residence, which is located six miles from the centre of The Hague.
Catherine's bespoke Catherine Walker suit was perfect for such an occasion, and fitted beautifully.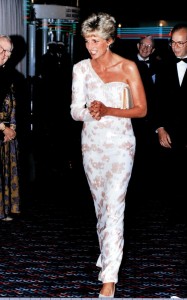 It is not the first time that Catherine Walker & Co have dressed royalty.  It is well-known that Catherine Walker was one of Princess Diana's favourite designers, and designed some of the most exquisite garments for her to wear on important occasions.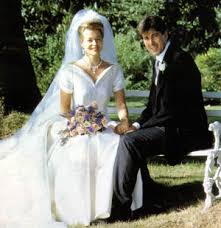 The Duke of Kent's daughter, Lady Helen Windsor, wore a Catherine Walker gown for her wedding to Tim Taylor in 1992.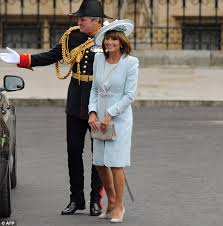 Plus The Duchess of Cambridge's mother, Carole Middleton, wore Catherine Walker to her daughter's wedding to Prince William.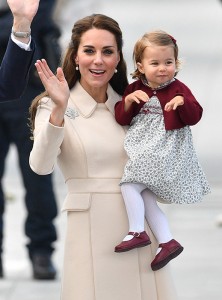 The Duchess of Cambridge and beautiful baby Charlotte bid farewell to Canada (above).  The Duchess looked stunning in an ivory Catherine Walker coat.
Catherine Walker is a firm favourite of The Duchess of Cambridge, and she took many pieces with her on her recent trip to Canada with the Duke of Cambridge, Prince George and Princess Charlotte.
The stunning Catherine Walker AW 16 Collection is inspired by the golden age of artistic works from the Dutch Old Masters, with 'the delicate interlay of light and darkness, and the aesthetic sublimity found within the beauty and textures of nature so often displayed by the movement's floral still lifes.'
Head of Design, Said Cyrus and his design team have drawn upon the brilliant colours of flowers, playful compositions and delicate brushwork – from the microscopic details of gossamer thin Peony petal, to a white butterfly on a Primrose.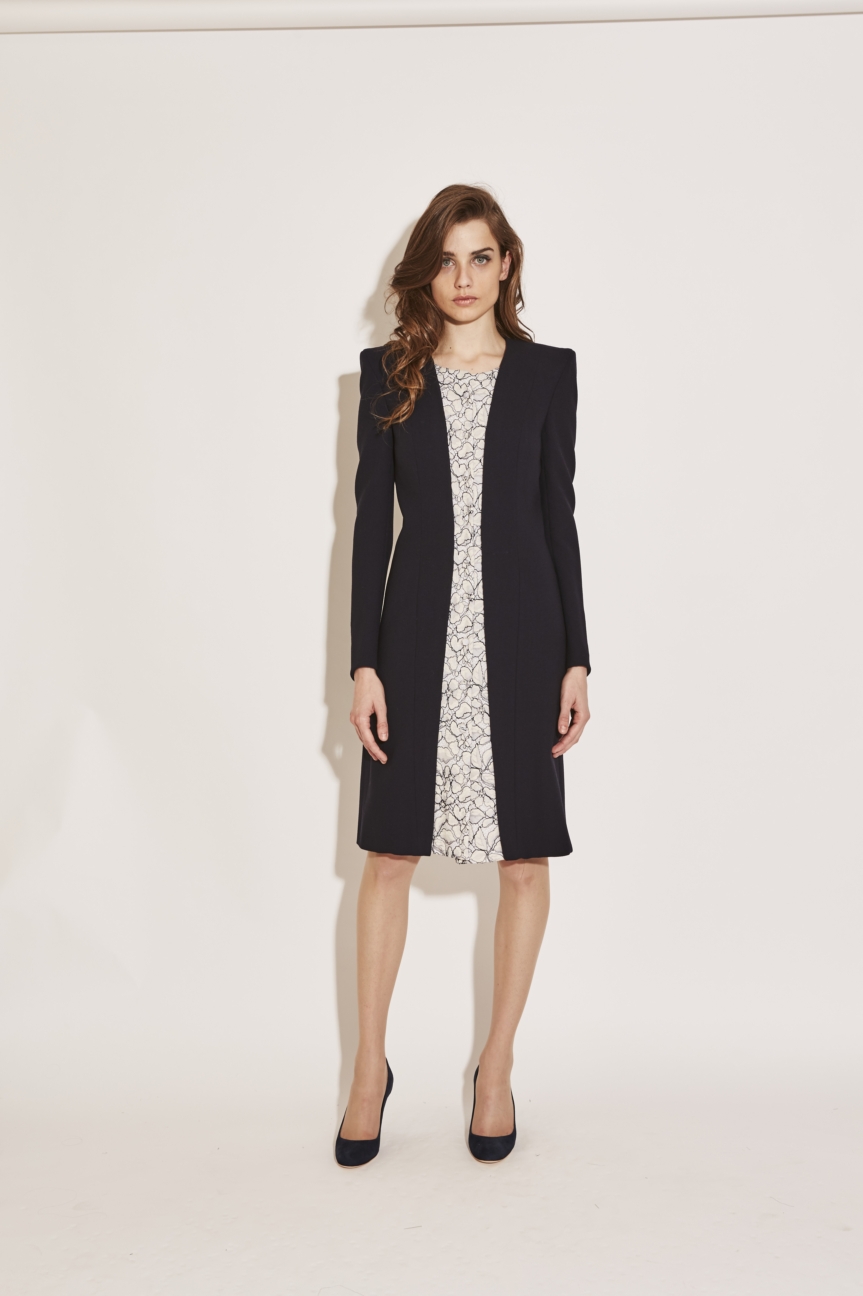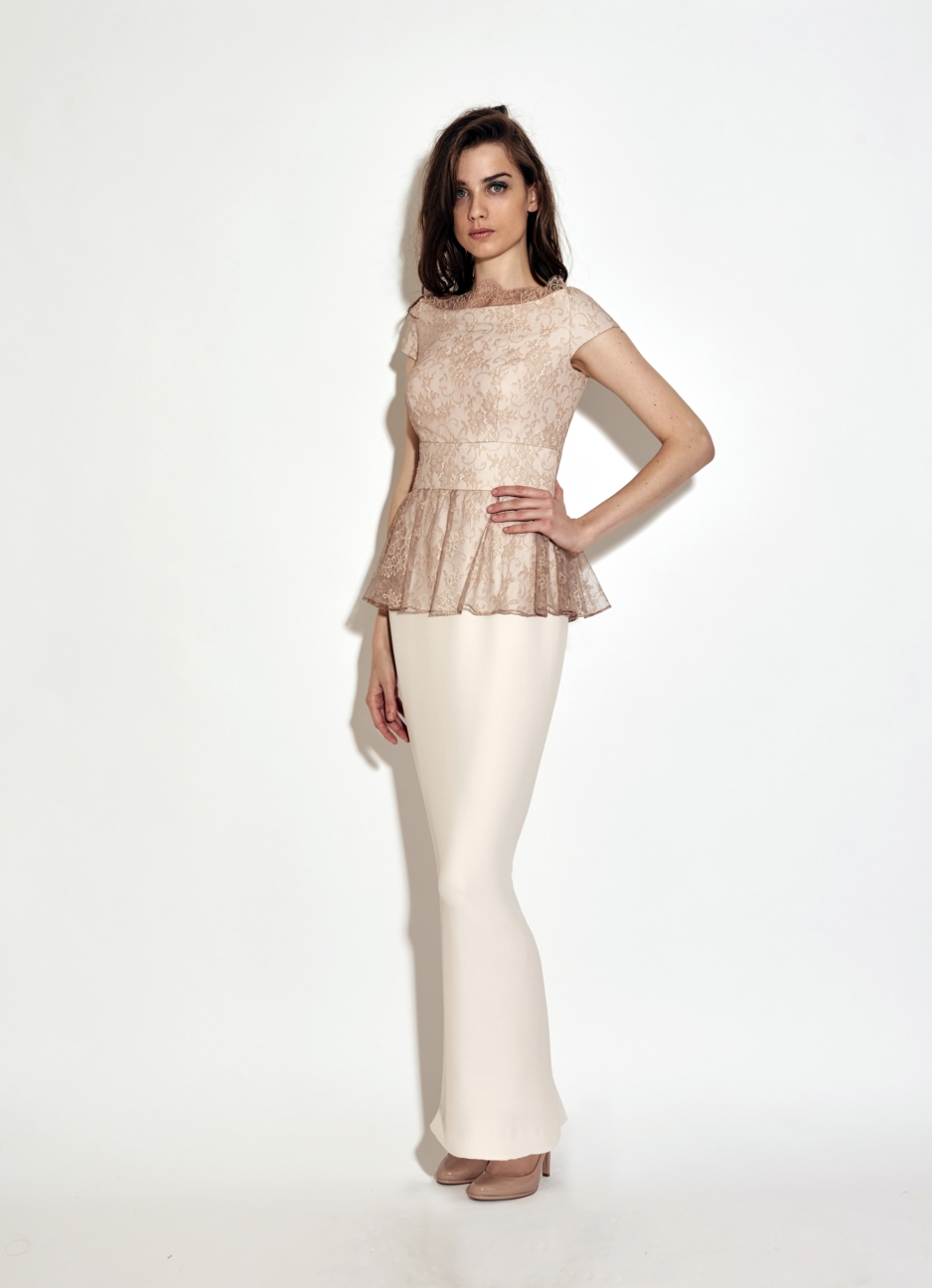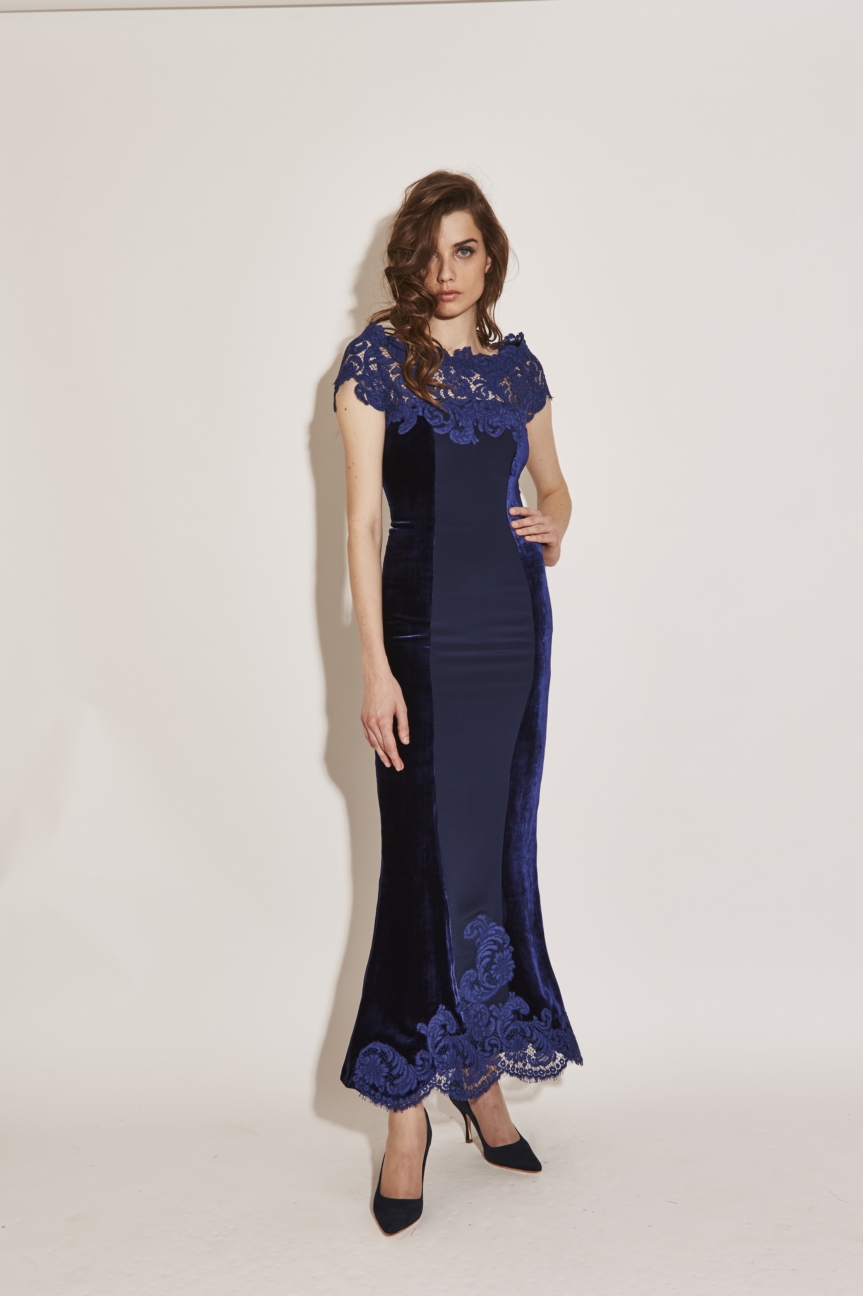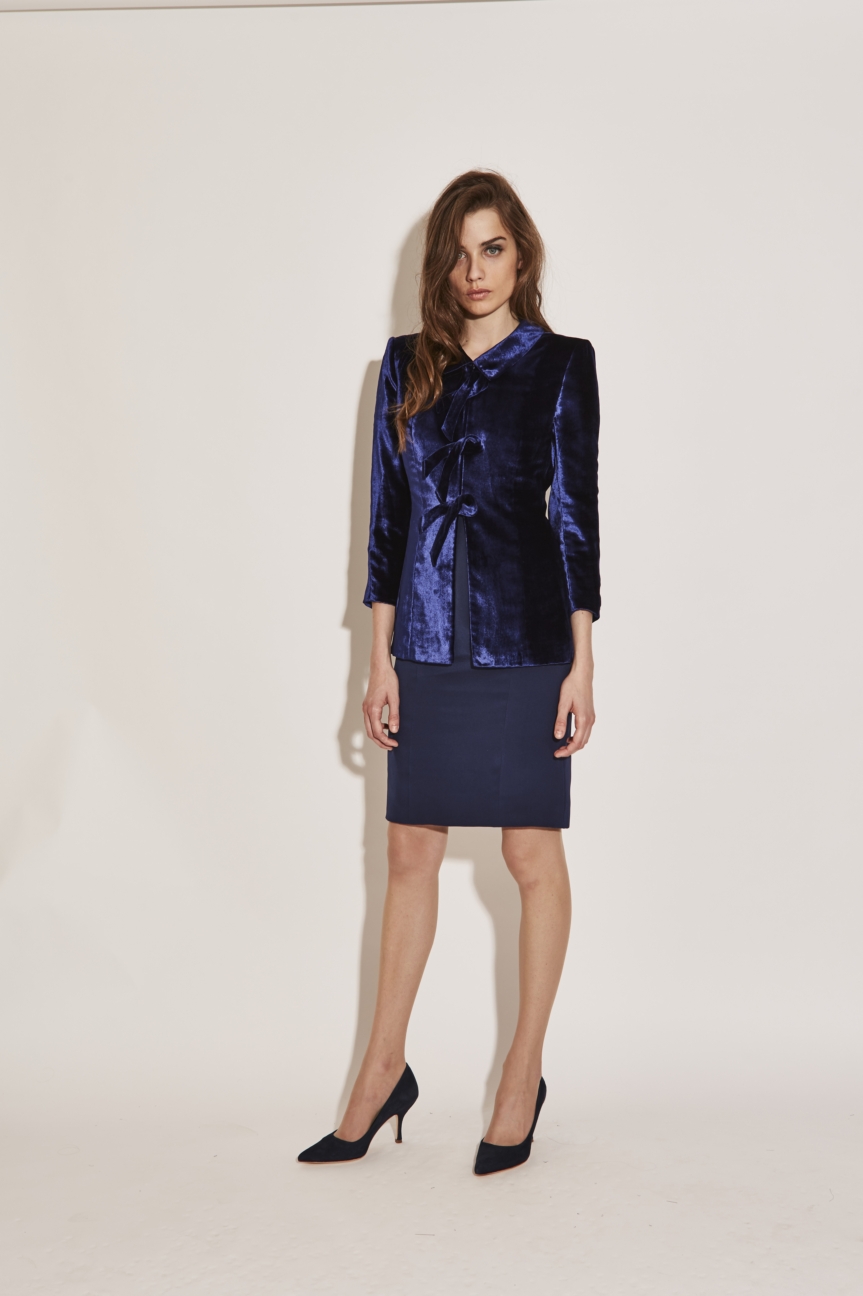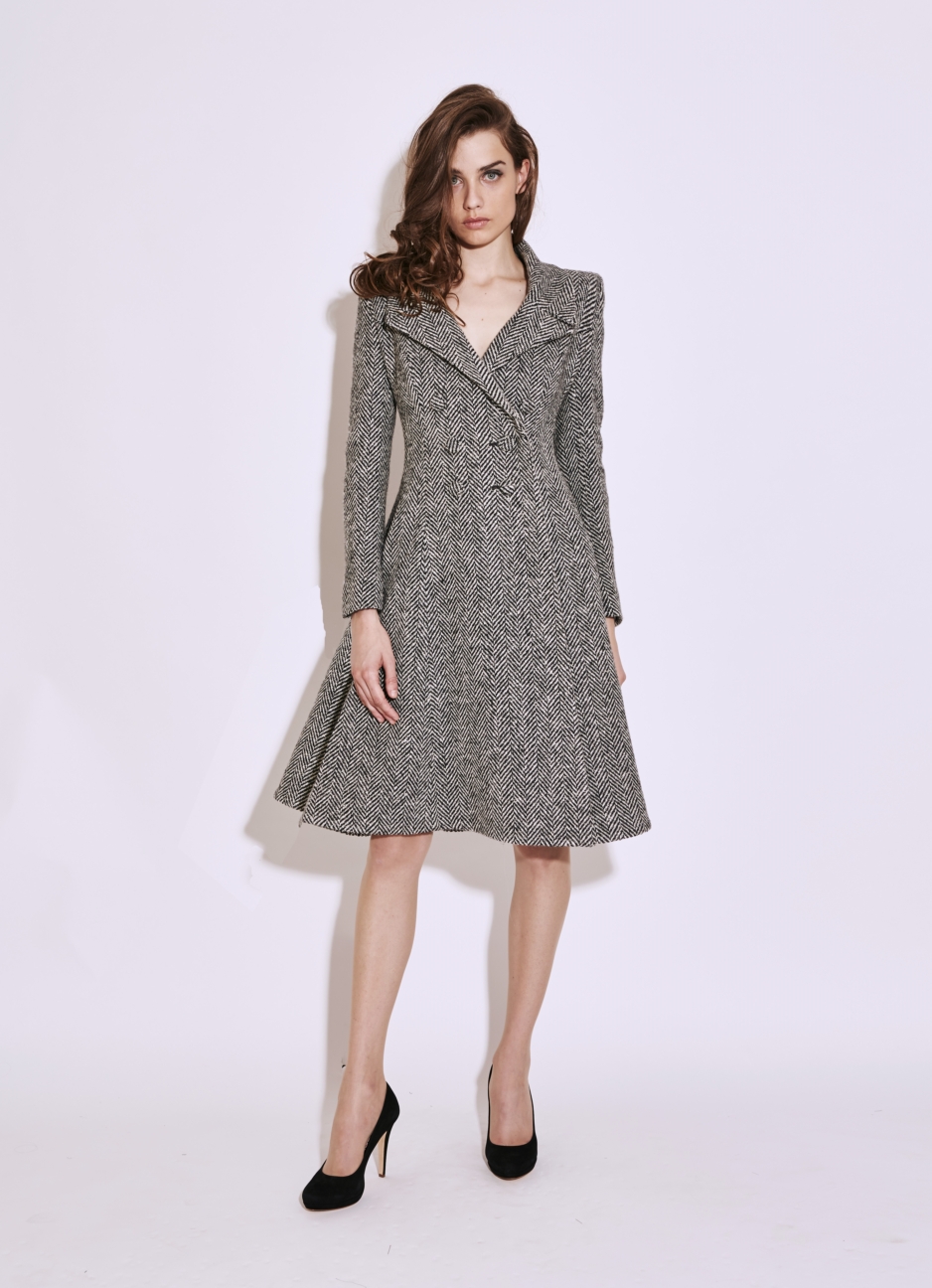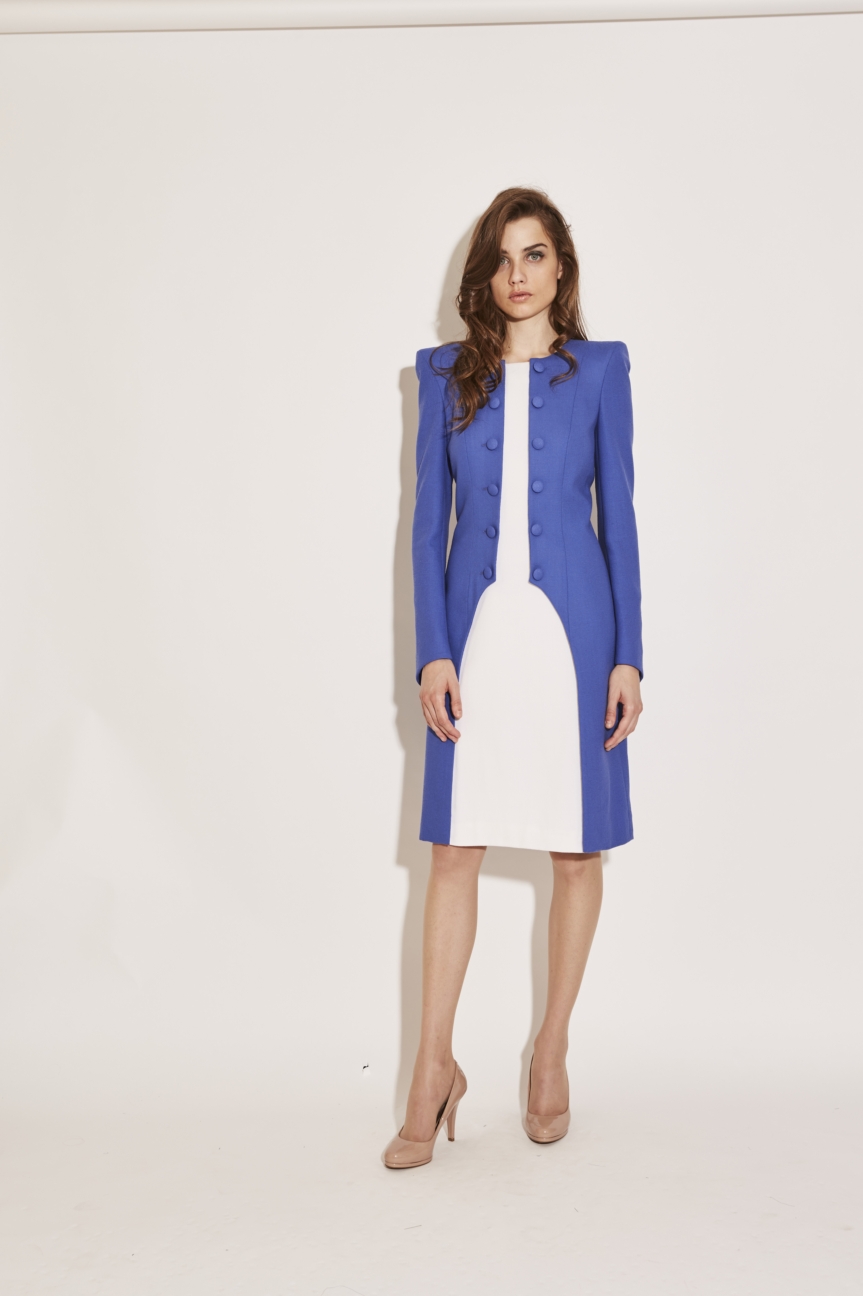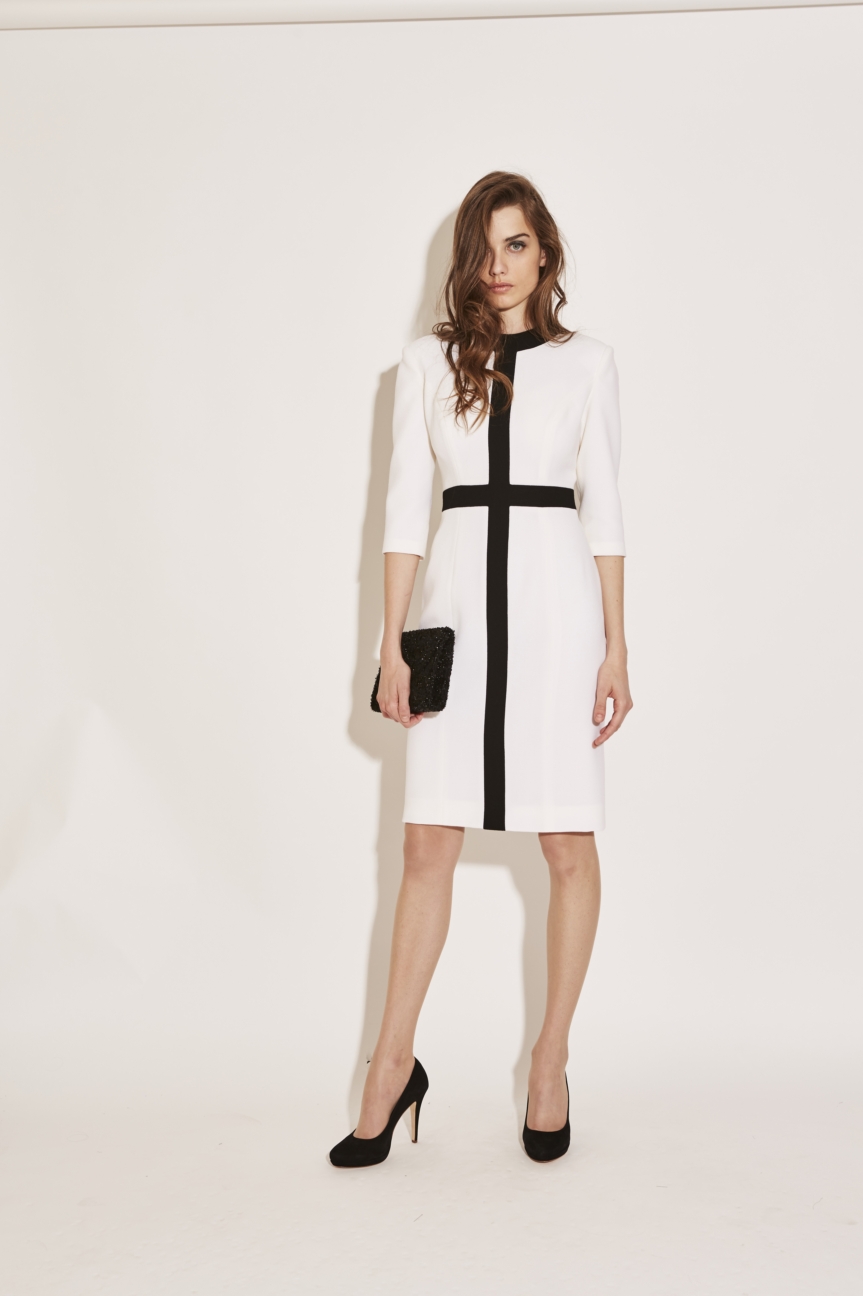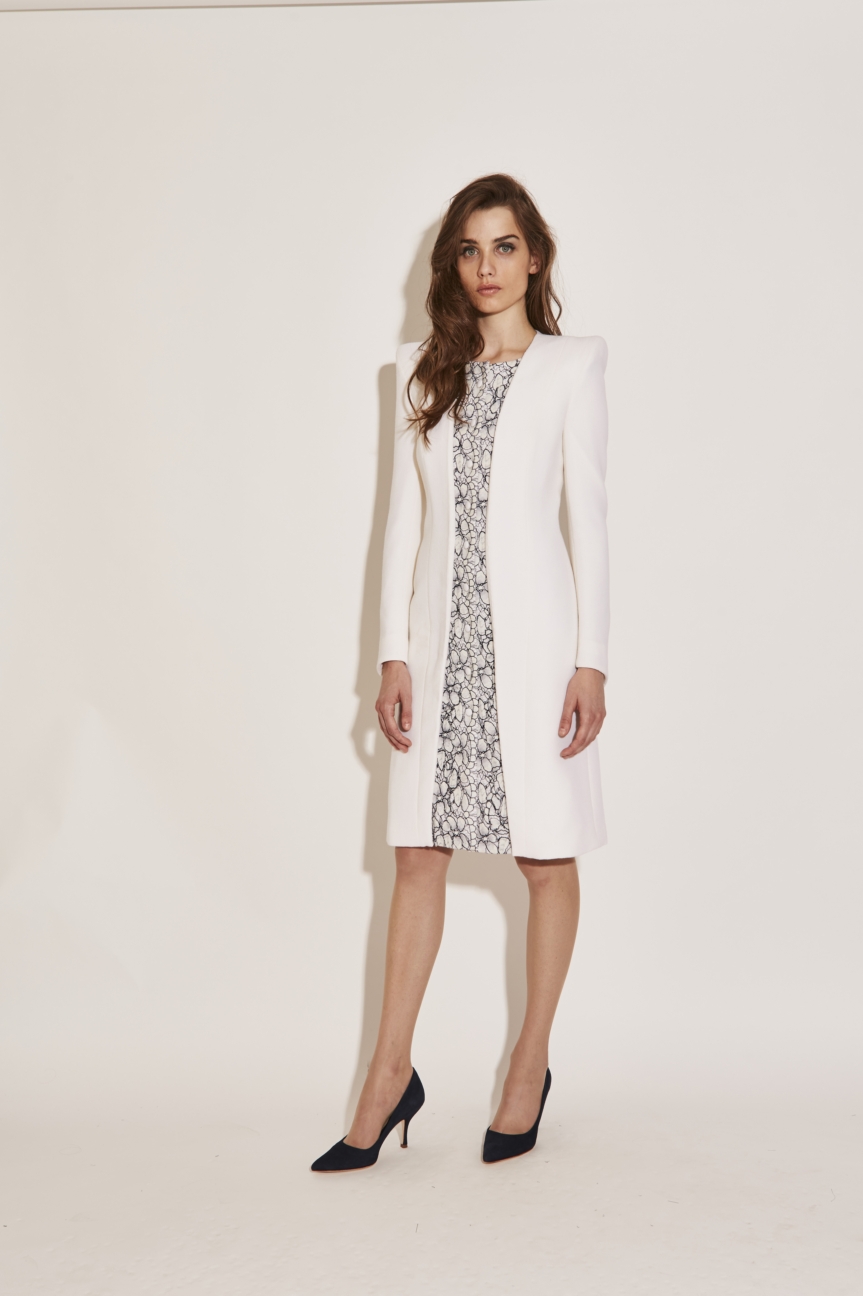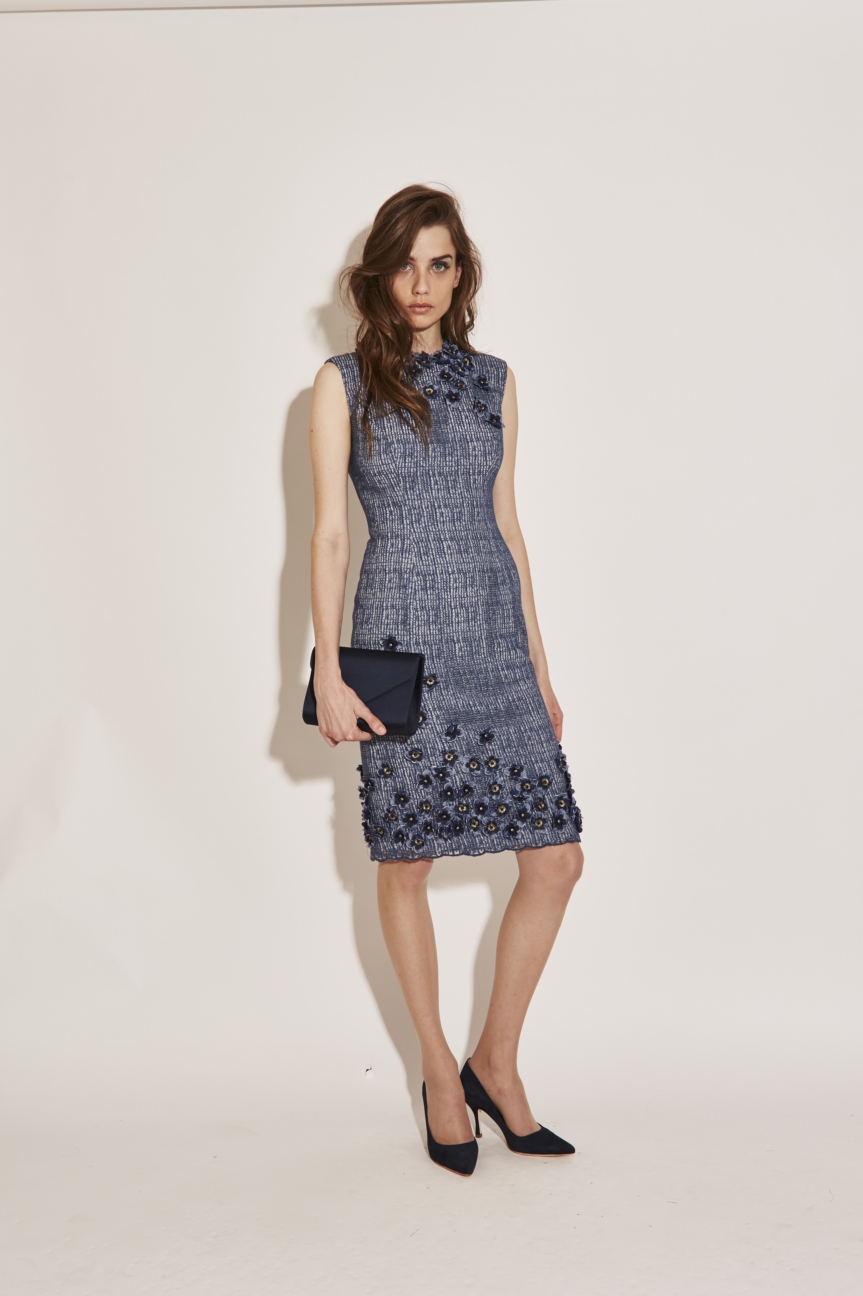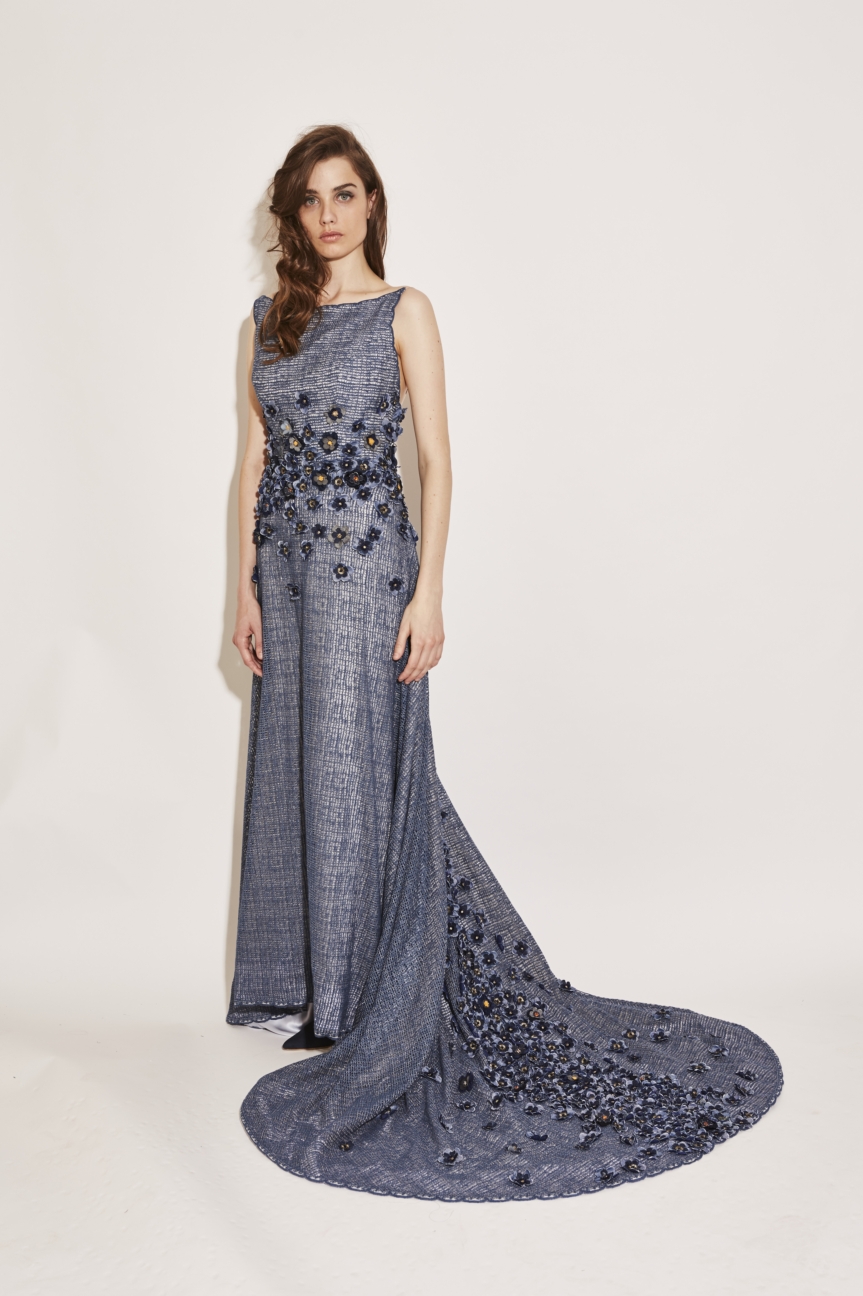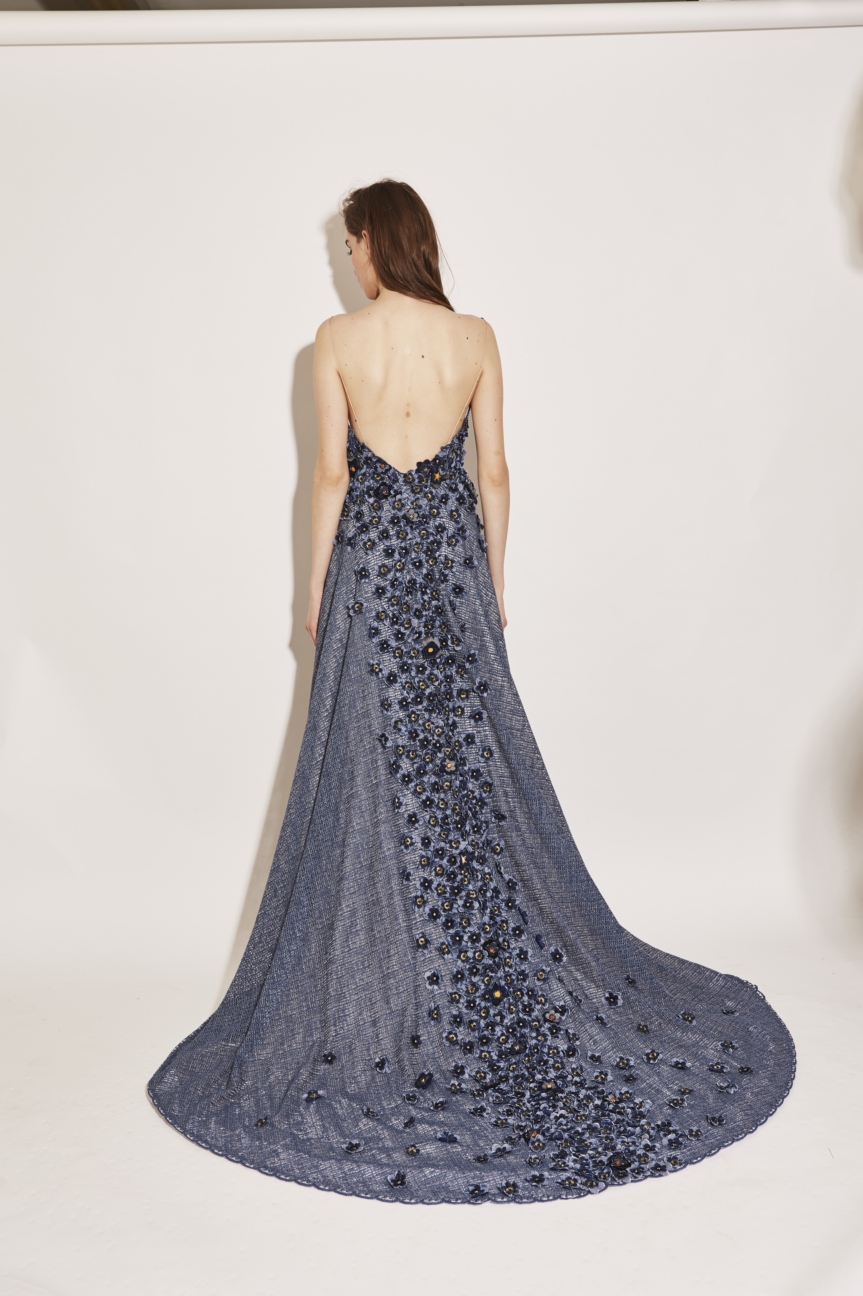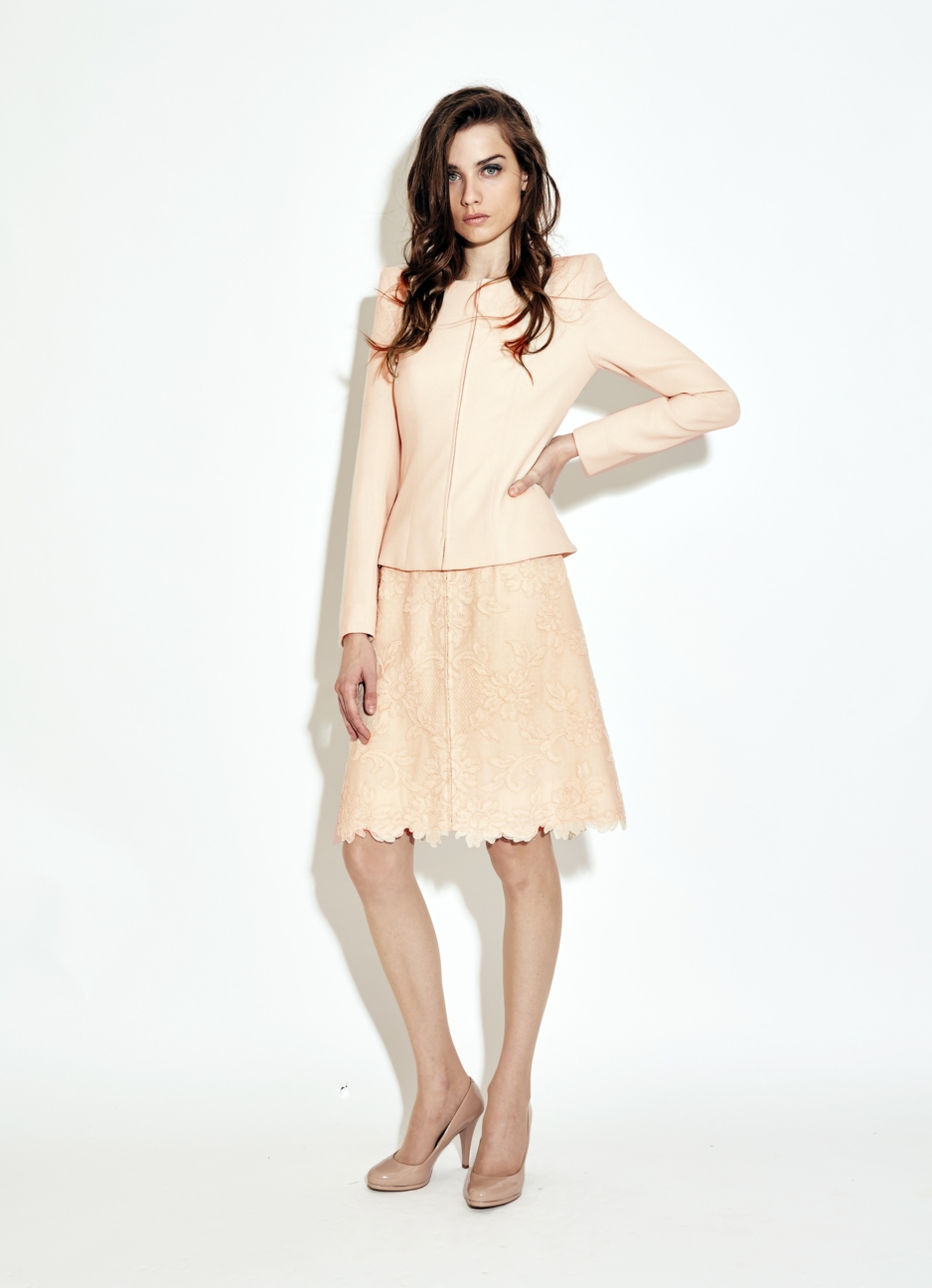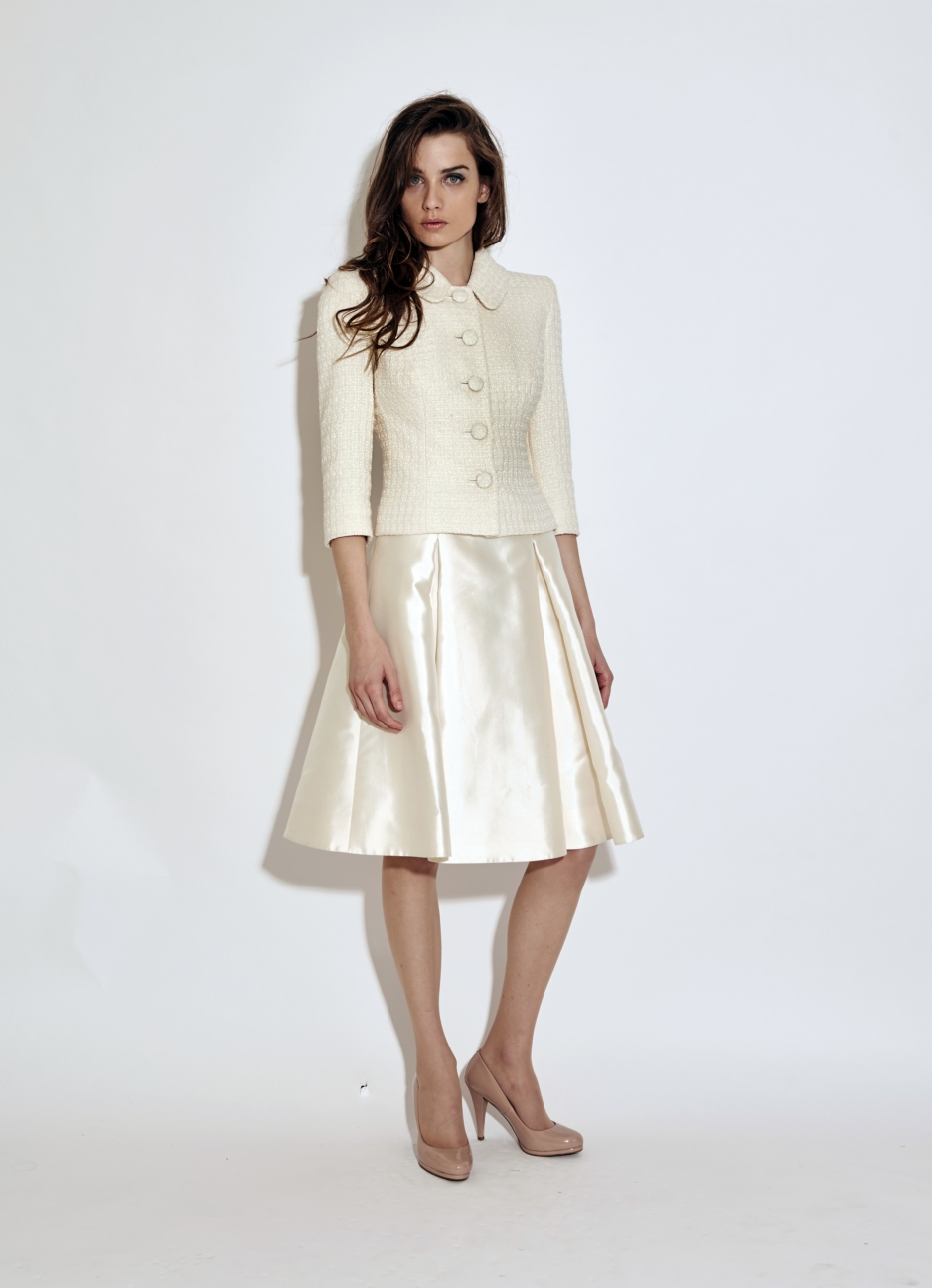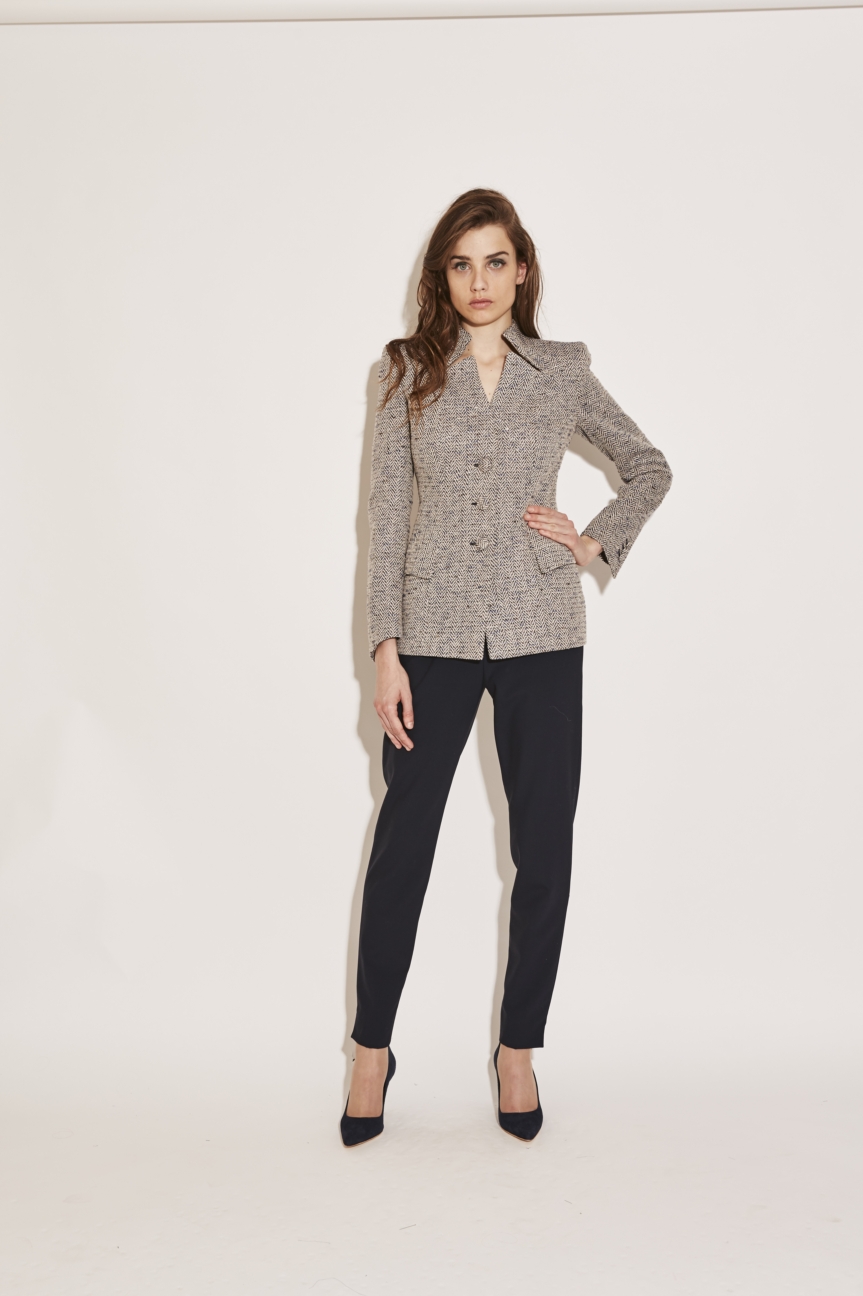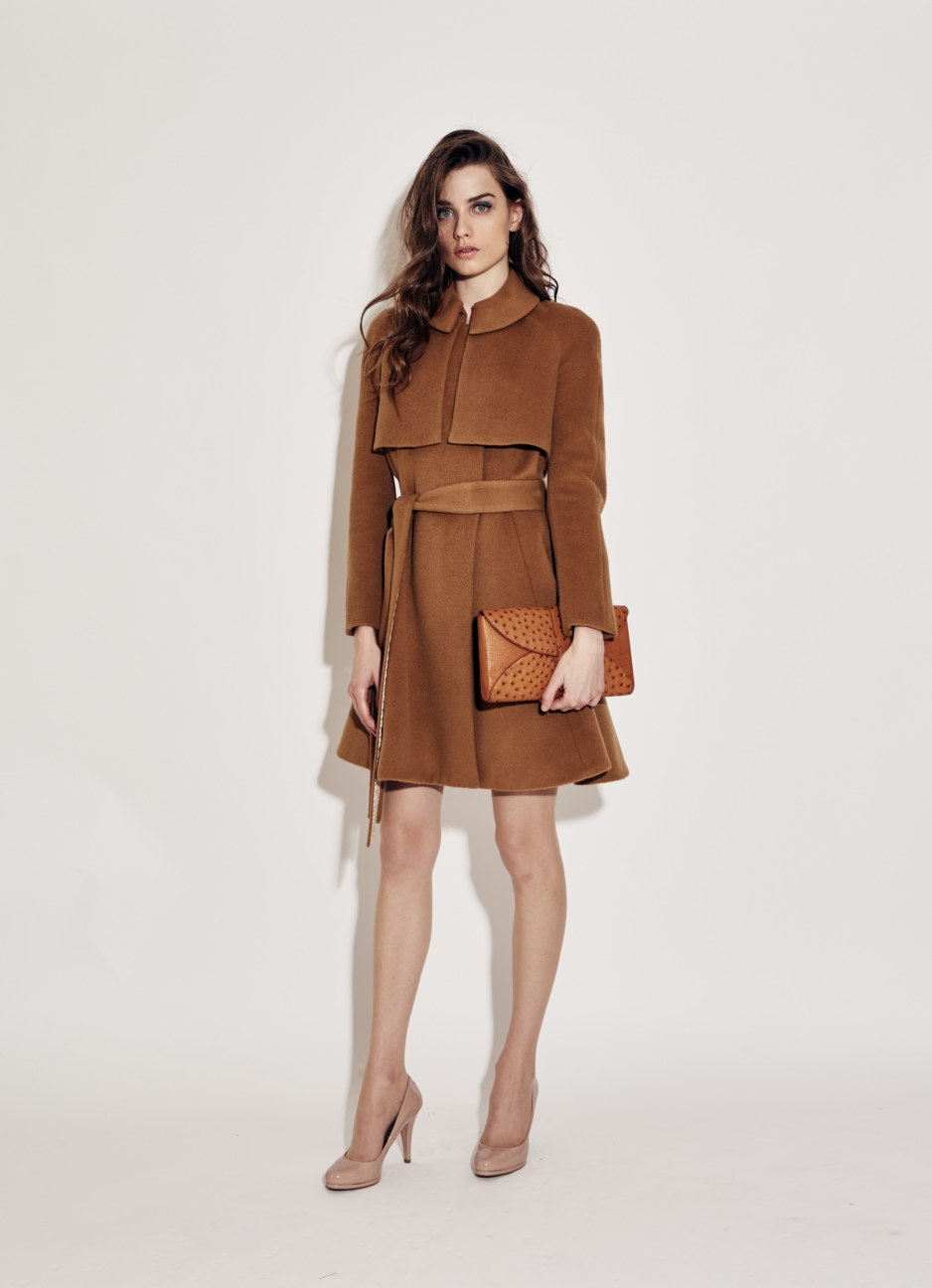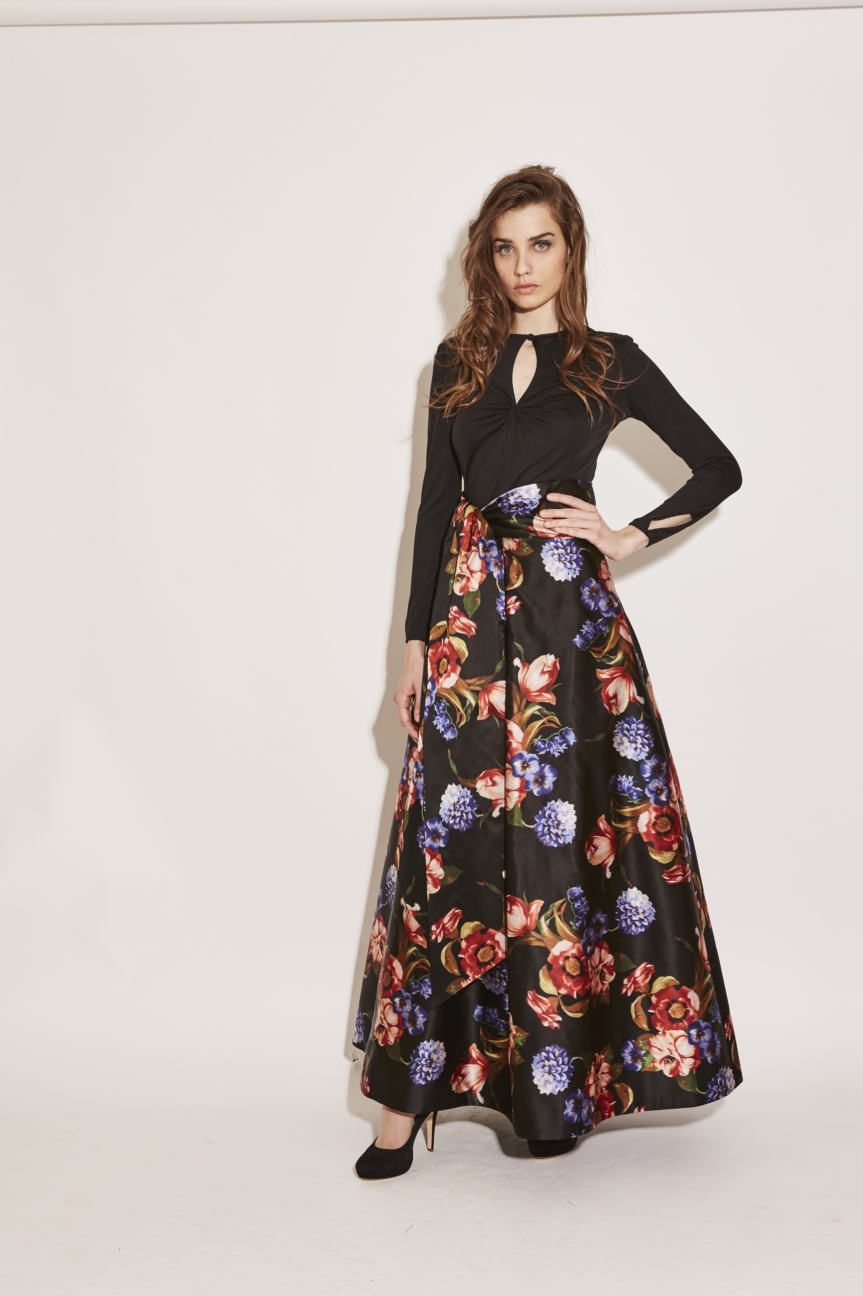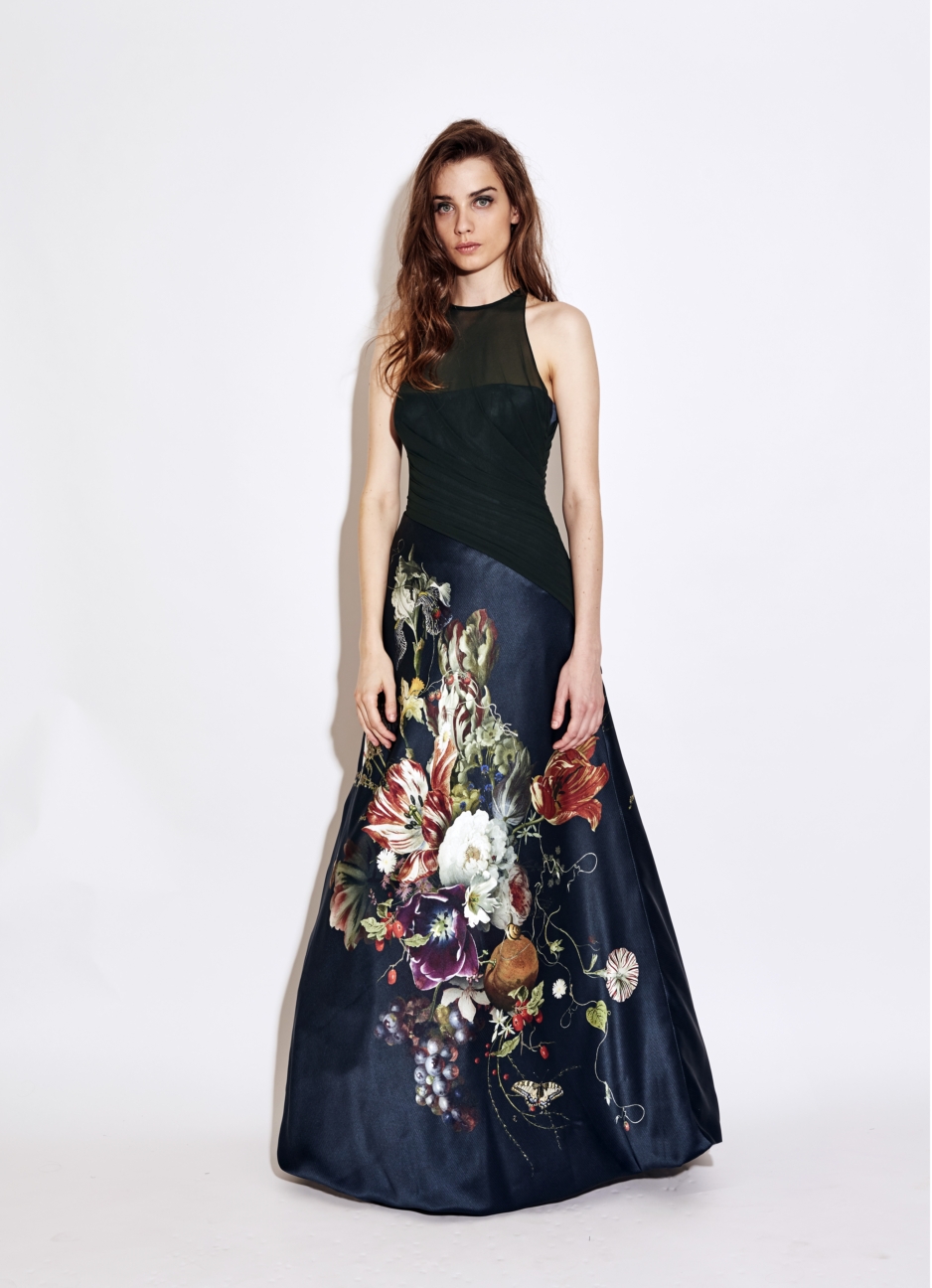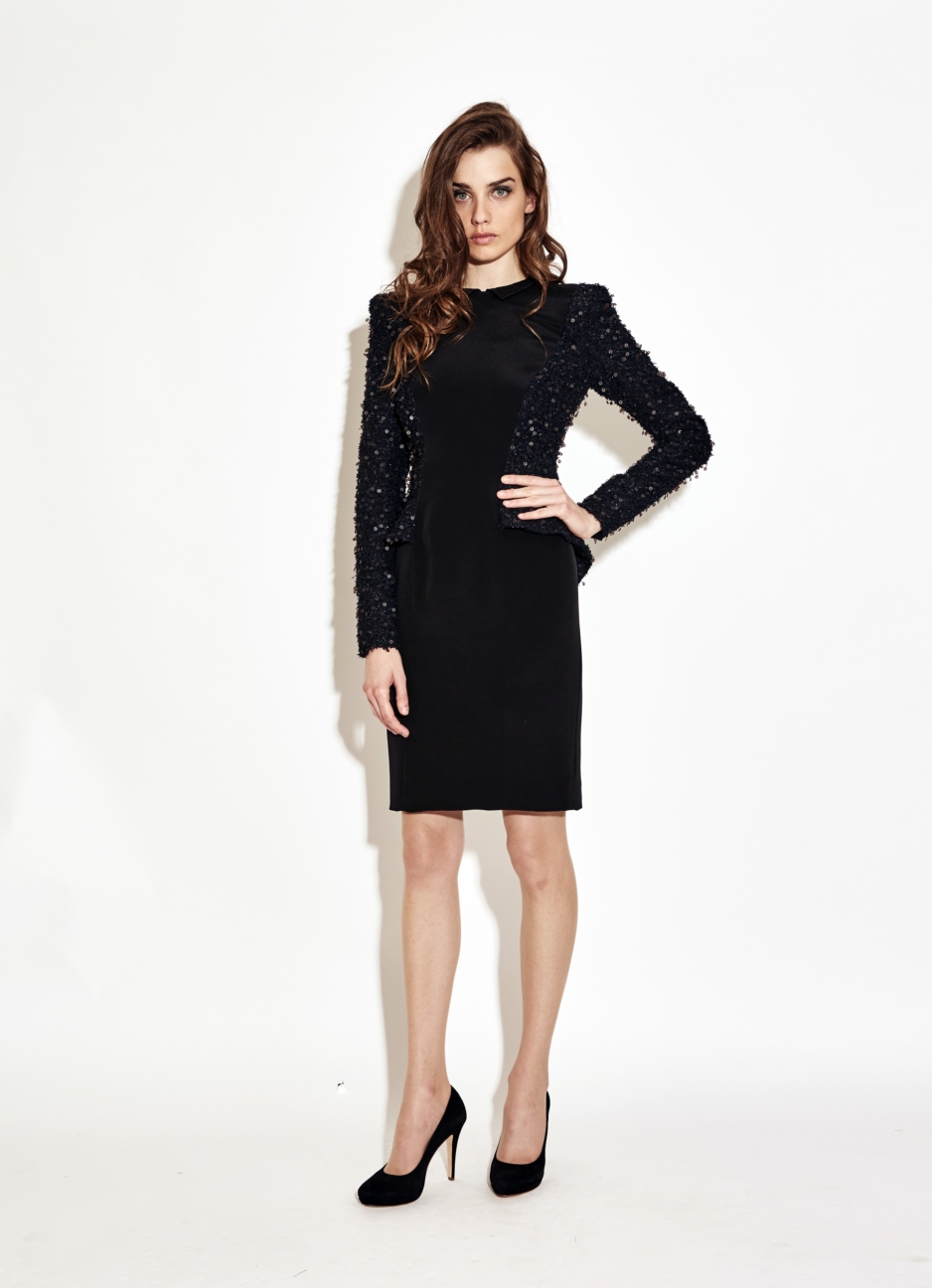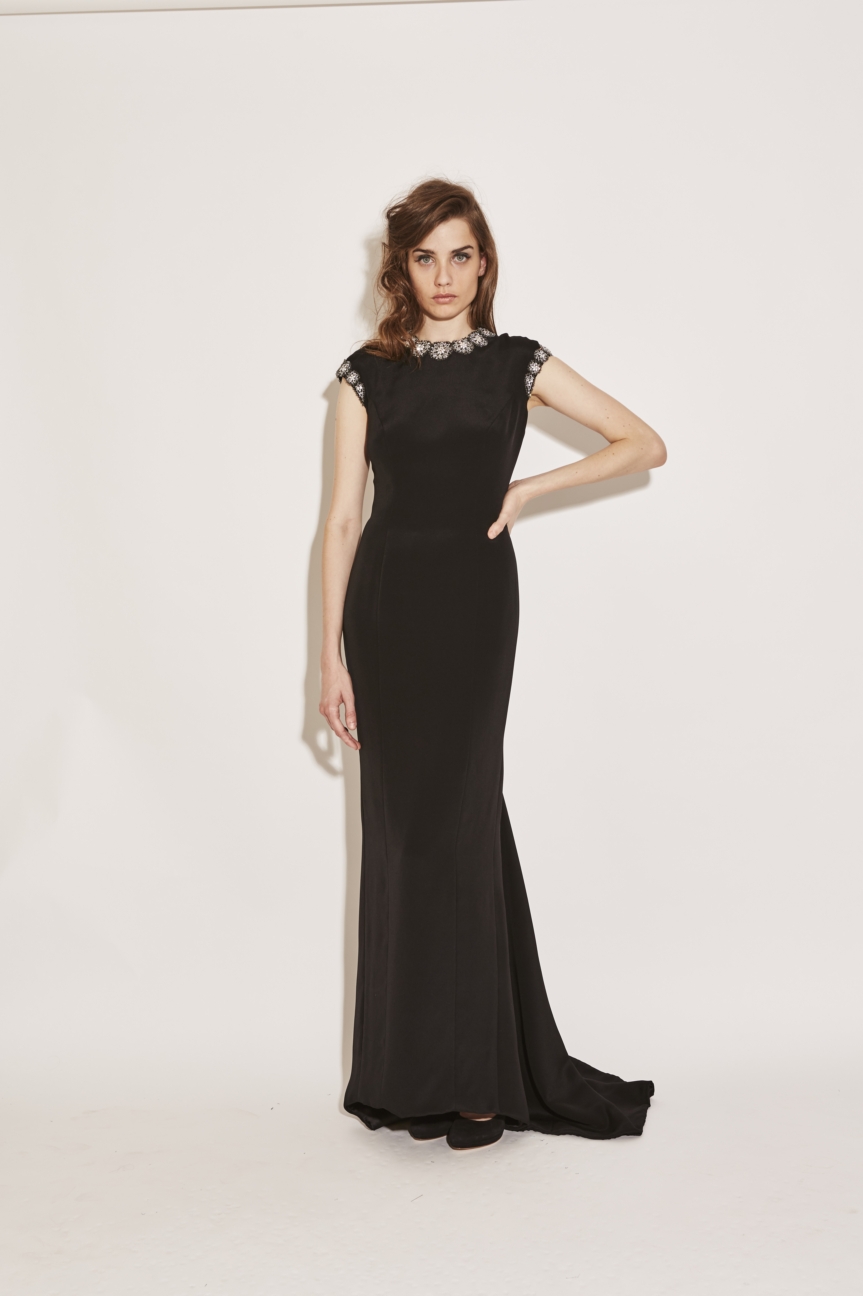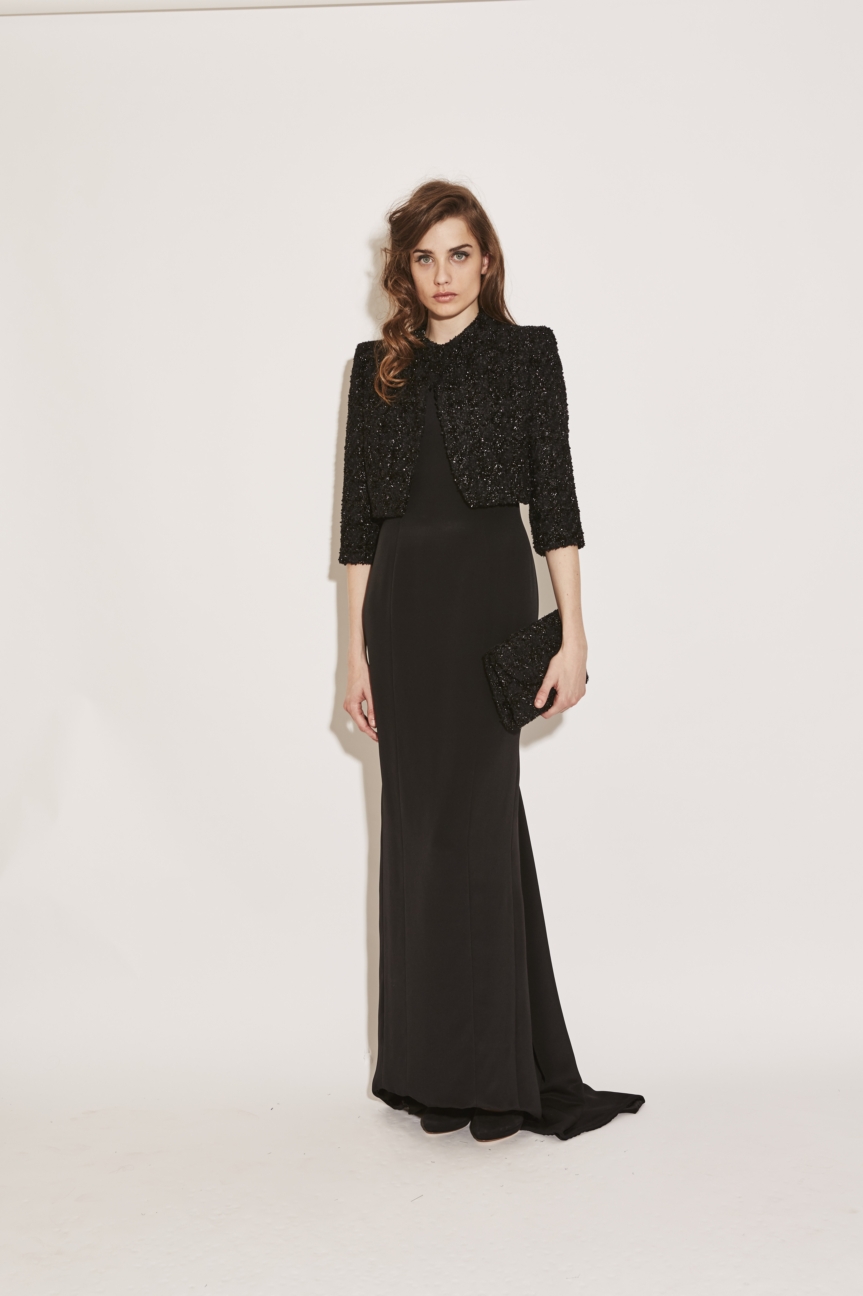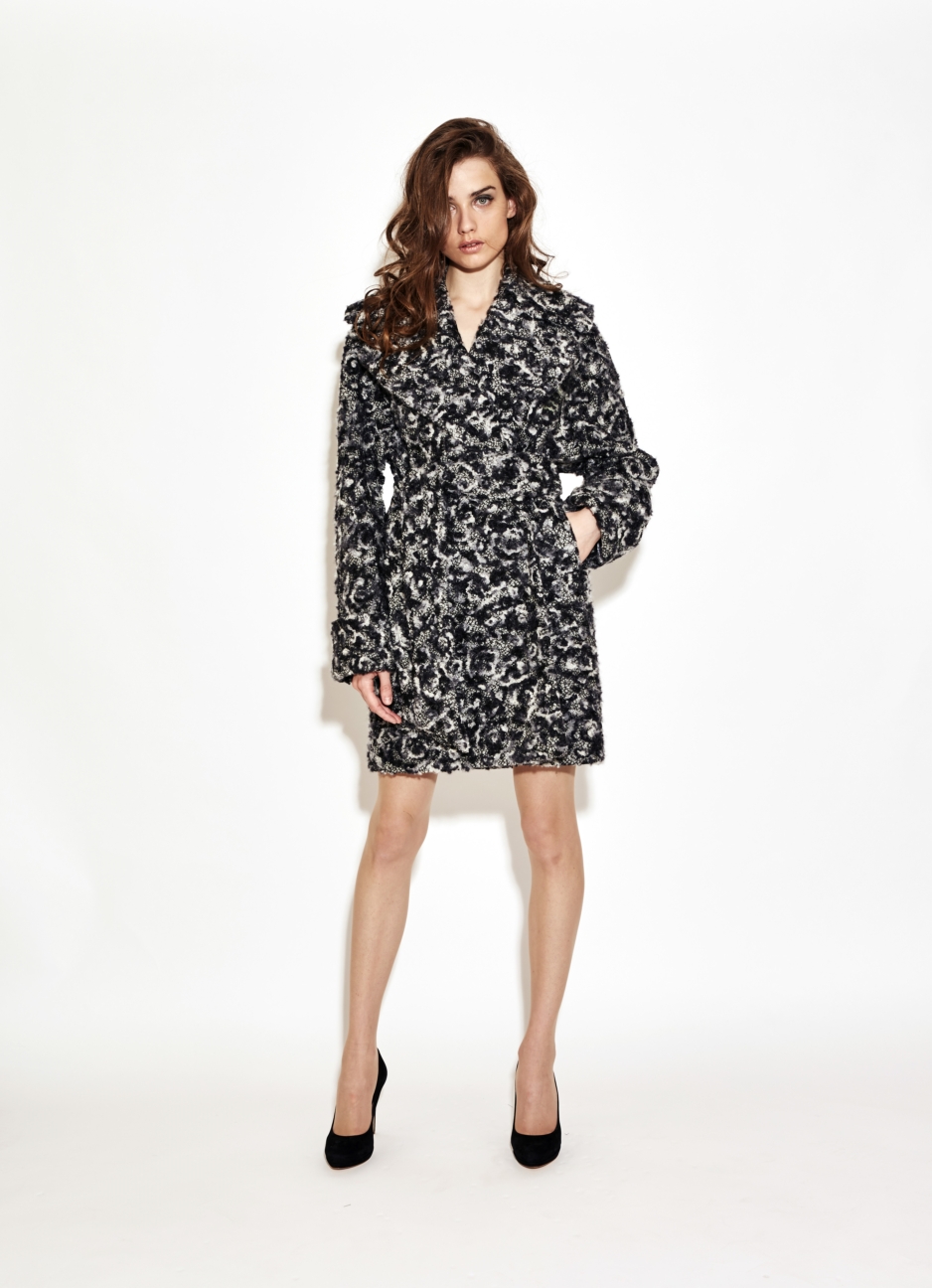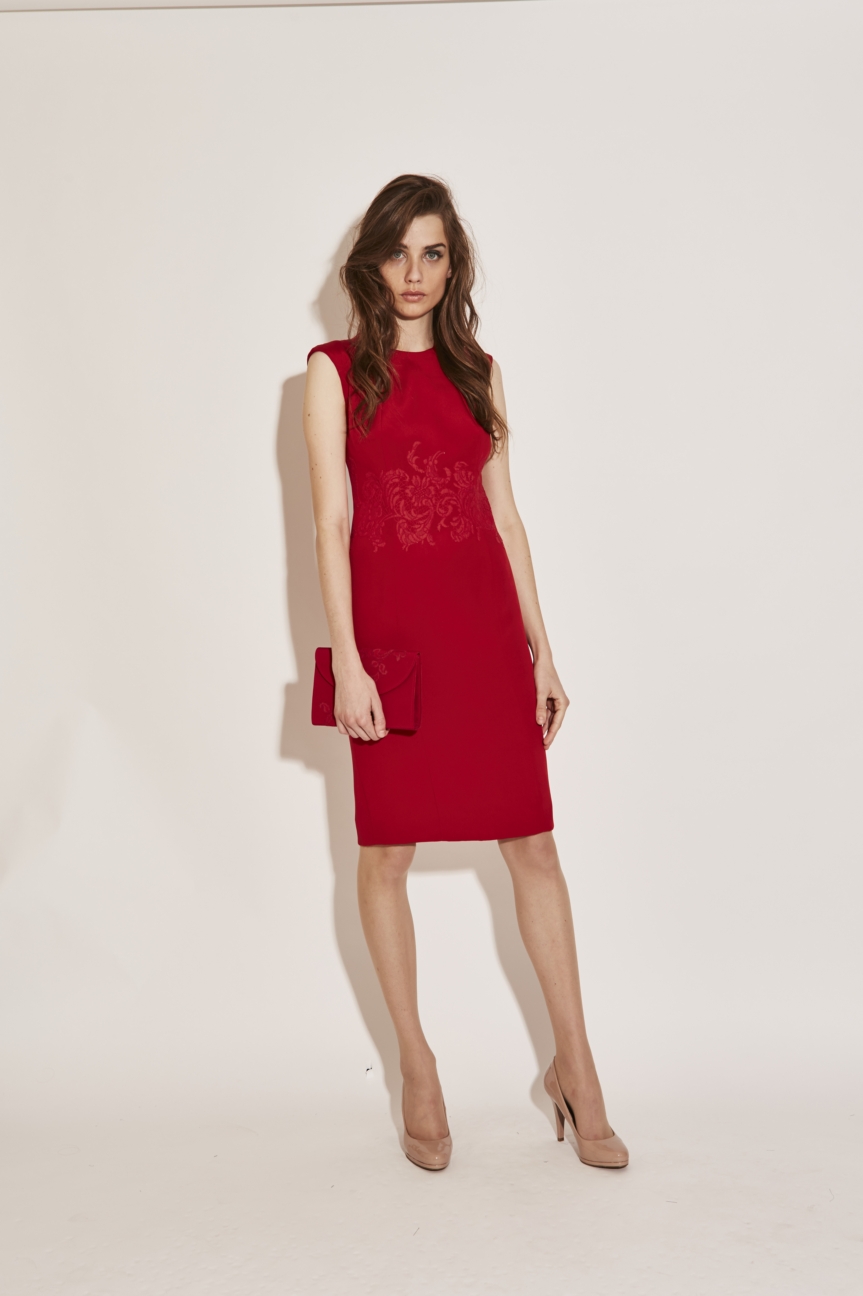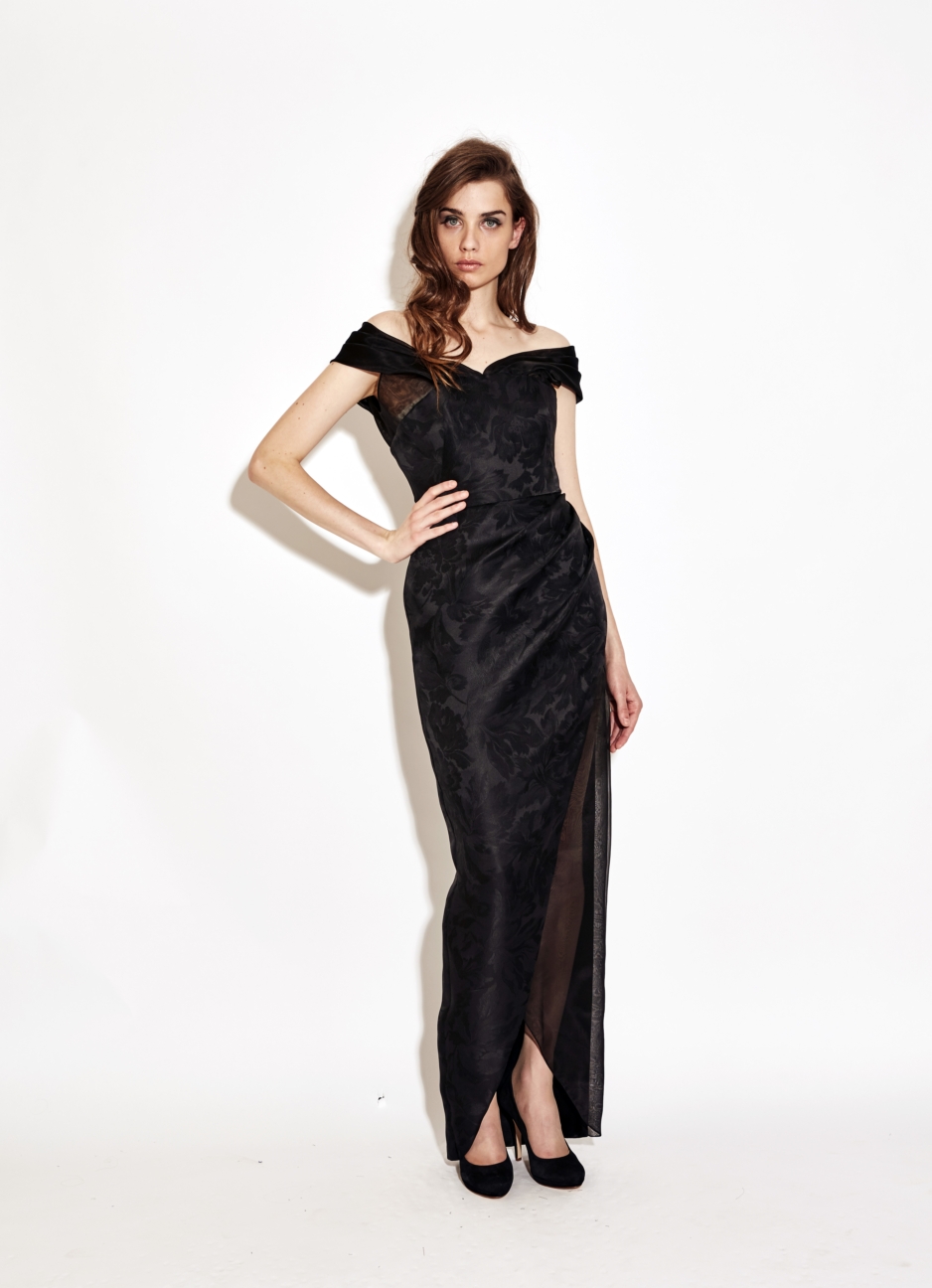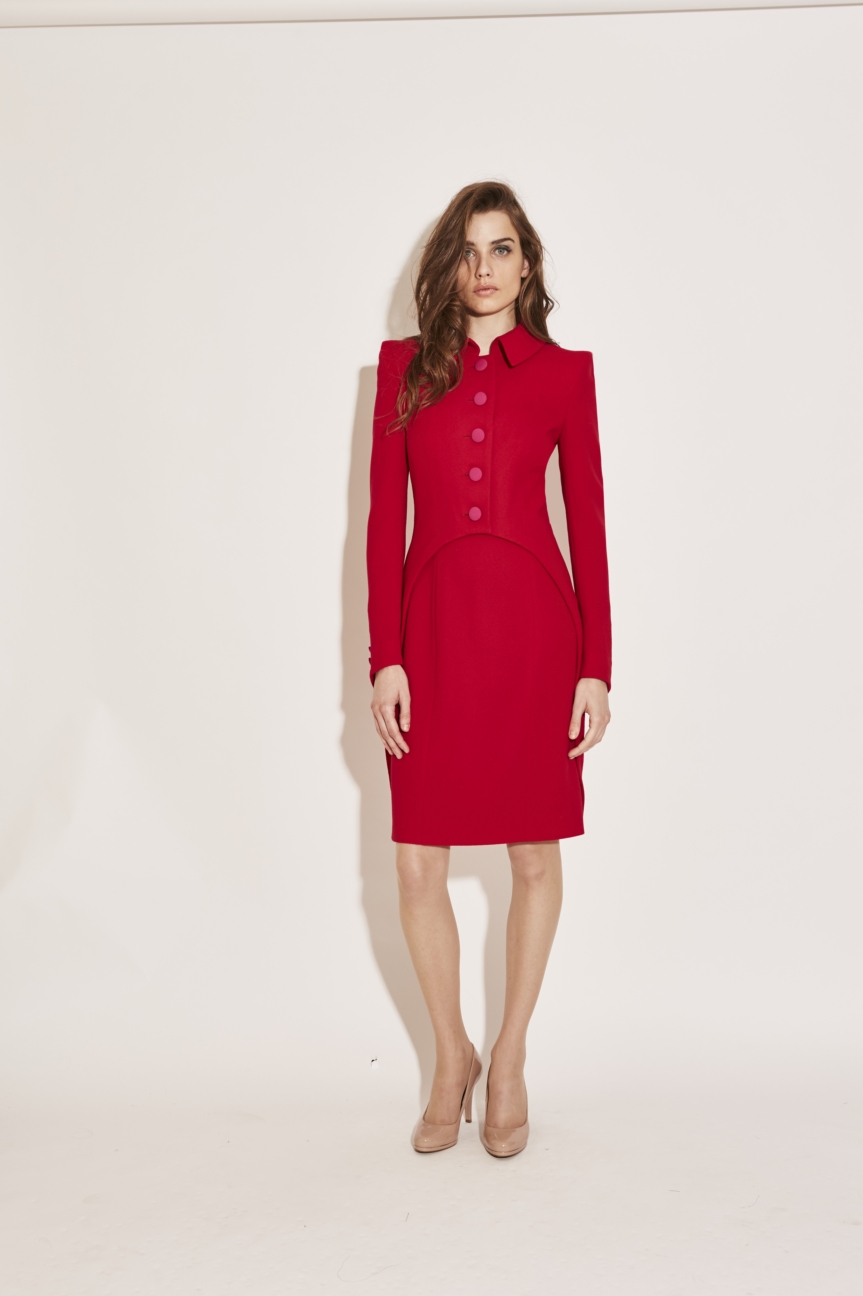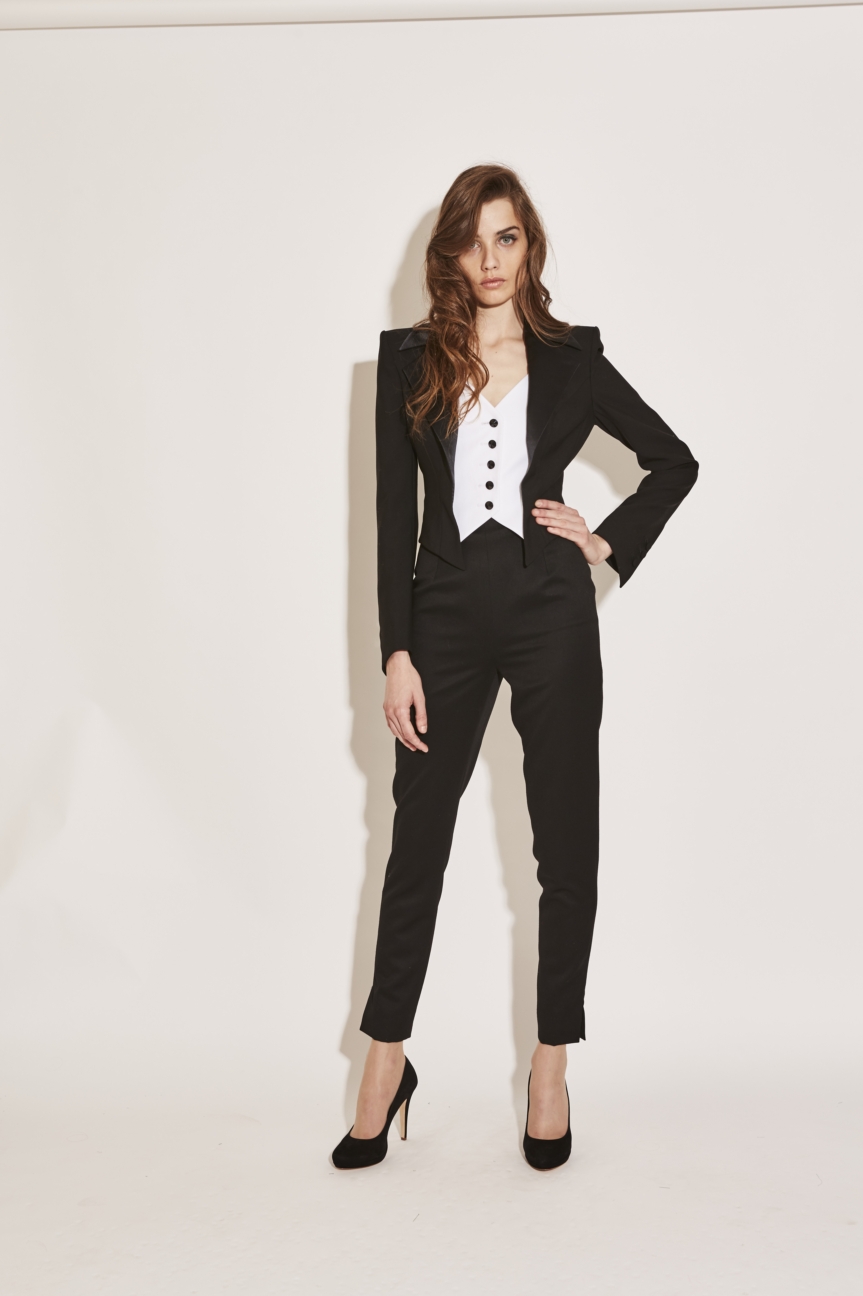 The Charlise coat-dress, with it's cool blue-grey tones in wool crepe, and flared skirt, is a style which is favoured by royalty and fashion icons alike. The Short Delphinium dress with it's classic shift shape, dotted neckline with intricate artisan handiwork, and three dimensional ink blue flowers studded with gold foiled centres, is a true example of Couture at it's best, and the exquisite Swan Dress marries midnight feathers with lustrous green emerald sequins which cascade down the body.  Classic, beautiful investment pieces.
2017 will mark the 40th anniversary of this prestigious British fashion institution.
Catherine Walker opened her business in 1977 in Sydney Street, London, concentrating on bespoke garments for clients, "Catherine Walker & Co., Savile Row for Women." Catherine Walker's Business Partner and Husband Said Cyrus runs this enormously successful business with the same business ethos, concentrating on delivering a wonderful experience, either in-house, and also now, via their extremely popular e-couture service, which allows international buyers access to Catherine Walker & Co's made to measure tailoring and Haute Couture online.
Catherine Walker & Co design two collections each year, including evening and cocktail wear, business and occasion suits, day and coat dresses and wedding dresses, so there really is an exquisite piece, which is 'Fit For A Princess', (fitted to your exact size), to take you from dawn until dusk!