WITH THE BRIDAL FASHION WEEK NEW YORK SS16 COLLECTIONS NOW IN FULL SWING, LET'S HAVE A PEEK AT SOME OF
THE BREATHTAKING GOWNS
ANGEL SANCHEZ – BRIDAL FASHION WEEK – SS16

AS A SPECIAL TREAT, LET'S TAKE ANOTHER LOOK AT THE DUCHESS OF CAMBRIDGE IN HER EXQUISITE ALEXANDER MCQUEEN WEDDING GOWN, AND HEAR SARAH BURTON'S THOUGHTS ON CREATING ONE OF THE MOST FAMOUS WEDDING DRESSES IN THE WORLD….
PARIS HAUTE COUTURE – GIAMBATTISTA VALLI – SS15
PARIS HAUTE COUTURE – JEAN PAUL GAULTIER – SS15
JEAN PAUL GAULTIER – BACKSTAGE – SS15 HAUTE COUTURE
PARIS HAUTE COUTURE – ATELIER VERSACE – SS15
ATELIER VERSACE – BACKSTAGE – SS15
DONATELLA VERSACE BACKSTAGE – SS15
ATELIER VERSACE PARTY – SS15
ATELIER VERSACE PARTERRE – SS15
 PARIS HAUTE COUTURE – RALPH & RUSSO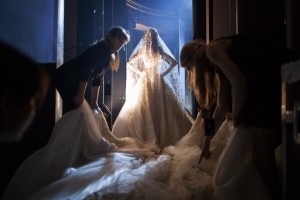 PARIS HAUTE COUTURE – RALPH & RUSSO – AW15
PARIS HAUTE COUTURE – RALPH & RUSSO – AW14
BACKSTAGE
RALPH & RUSSO
HAUTE COUTURE – AUTUMN/WINTER 2014/15
For Autumn Winter 2014/2015, Ralph & Russo access the universe of interior photographer Massimo Listri, whose sense of perspective and devotion to detail were elemental in conceiving this opulent collection.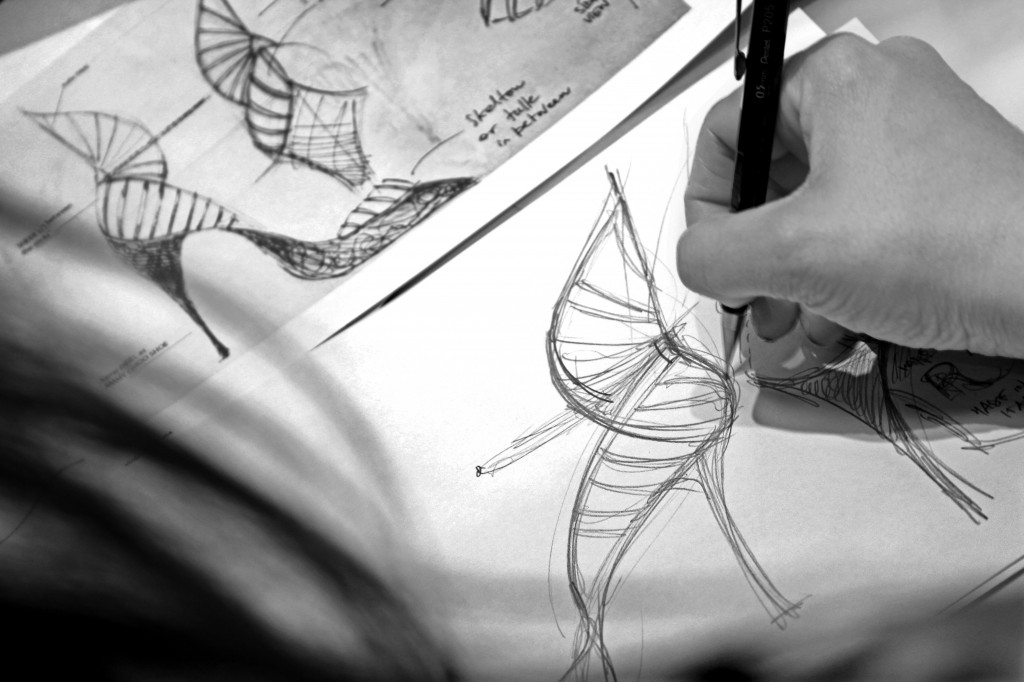 Listri's unique strength lies in making interiors look so absolutely vivid, as if they had a secret life of their own. This romantic collection captures the soul of such spatial intimacy - be it of a baroque hall or the mirrors at Versailles, depicting what their residents could have worn… today.
 Voluminous gowns in duchess satin and silk gazar contrast with fluid, floor-sweeping chiffons and silk crepe that accumulate into generous folds and shapes;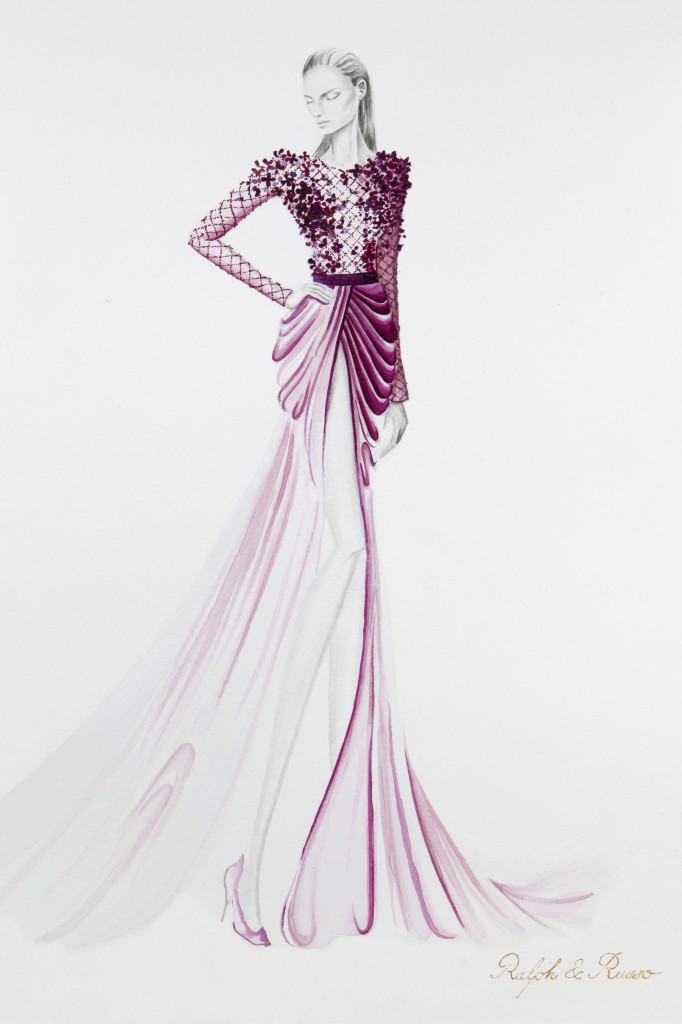 now and then assembling into cloud-like peplums that float gently below feminine waists. Multi-layered ruffles spiral around column dresses, and skirts arise dramatically, forming perfectly chiseled marble-smooth arches.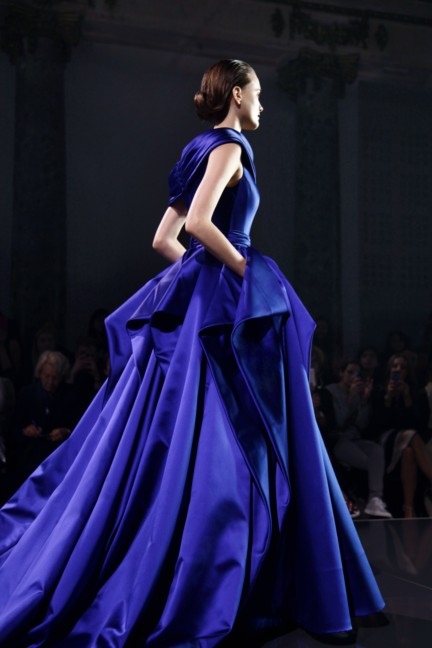 Each bend and curve calls to mind the mysterious depth that echoes in Listri's portraits.
 In homage to the extraordinary details and light captured, the embellishment is painstakingly fine with the savviest 'petites mains' embedding astonishing adornment into exquisitely hand-made garments. Feathers quiver with whimsical frayed organza appliqué, and crystal encrusted jumpsuits strike out in a blaze.
 Massimo Listri's photographs are celebrated as eulogies of bygone times. This, however, is not a collection that lingers on the most nostalgic aspect of palatial grandeur, but awakens it with a sublime blend of tradition and modernity. Never entirely eclipsed by the high-impact design, wearability remains key for Ralph & Russo Haute Couture. The catwalk creations are the very gowns making it into the private wardrobes of discerning clients; a testament to such inherent function and comfort.
 The Ralph & Russo woman is forever a modern romantic idol exuding eternal elegance.
——–